The Nomura Trading Group's long-term vision is to practice ESG management to realize a sustainable society.
Furthermore, we have established the "Nomura Trading Group Compliance Code of Conduct", which extols for human rights and consideration for the global environment, and all directors and employees are committed to work following this Code.
In addition, we endeavor to solve social issues by enhancing the working environment for our employees.
Policy for environmental initiatives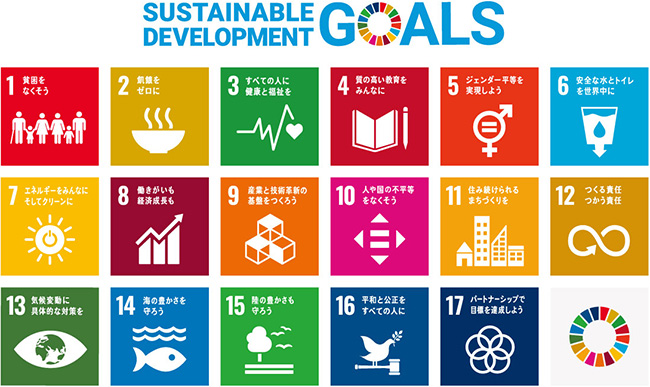 Nomura Trading Group supports the SDGs and contributes to achieving them
Our corporate philosophy is "We strive towards creating a prosperous and brighter future in this world for the generations to come." This is consistent with the realization of a sustainable society, which is the objective of the SDGs. We will contribute to the promotion and achievement of the SDGs through its business activities under its corporate philosophy.
Initiatives to achieve the SDGs
Initiatives to expand sales of biomass plastics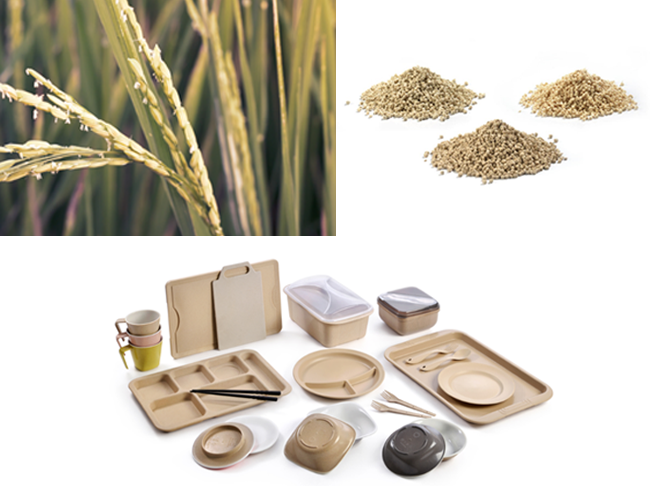 Manufactured by Texchem Polymers Sdn. Bhd. in Malaysia, "TEXa" is a biomass plastic designed to make effective use of inedible agricultural waste (rice husks, palm, and empty fruit bunches) and reduce the use of petrochemical-derived plastics.
TEXa is an environmentally friendly plastic that uses agricultural waste as 51% of its main component and reduces greenhouse gas emissions by 33% versus conventional 100% petrochemical-derived plastics. We are developing applications for this material in the form of transport items like pallets, and disposable plastic products such as cutlery and amenities for hotels. We are focusing on expanding sales of the biomass plastic "TEXa", as a realistic solution that offers both the high usefulness of plastic as a material and a lower environmental impact.
Contributing to reducing environmental impact through sales of Compact Machining Center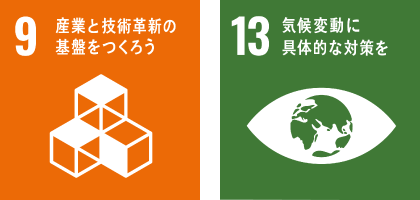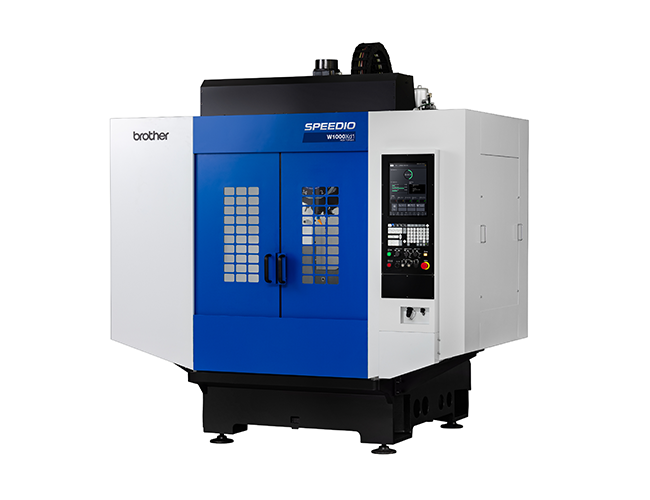 As "mother machines" for all industries, the compact machining center which we sell contribute to innovation and productivity improvement in "manufacturing" around the world. Furthermore, as a means of providing sustainable value, we promote a shift of business domains that were previously manufactured by larger machine tools with those that can be manufactured by smaller ones, which can help to reduce CO2 emissions at our clients' factories.
Through this activity, we aim to contribute to the reduction of environmental impact and the realization of a decarbonized society.
Initiatives to collect and recycle uniforms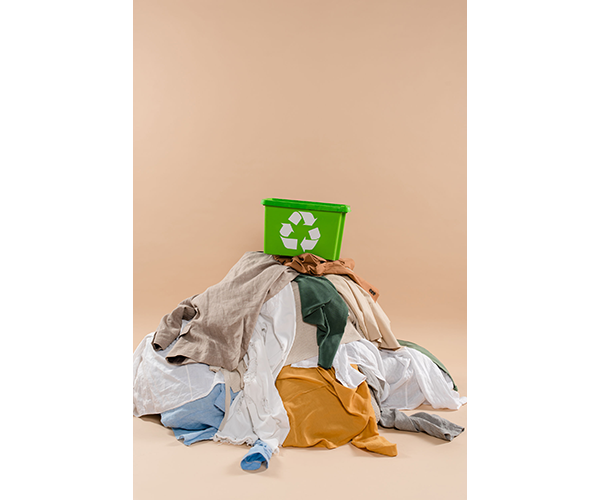 We have our own sewing factories (*1) as our business subsidiary companies. With the SDGs of "Responsible Consumption and Production" as our main focus, we are collaborating with our customers to solve environmental issues, aiming to create a circular economy and contribute to reducing the burden on the environment by collecting and effectively utilizing uniforms that are no longer needed as resources instead of discarding them.
(*1) Nomura Fotranco Co., Ltd., and Nomura Thanh Hoa Garment Co., Ltd.
Efforts to reduce marine plastic waste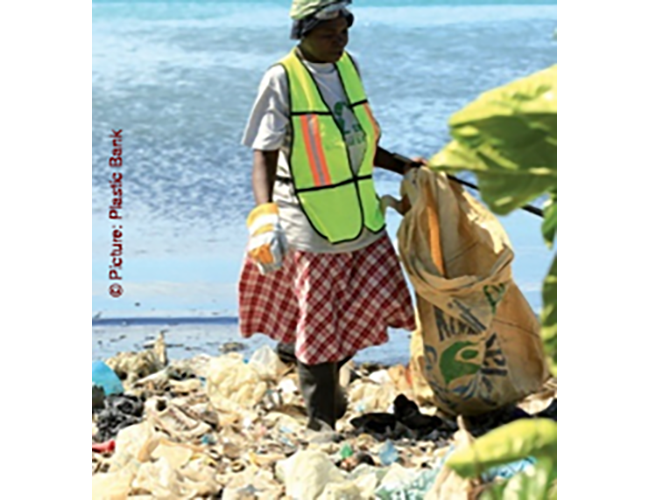 We are working to reduce marine plastic waste and CO2 emissions by handling recycled polyester produced from PET bottles collected from the coasts of Southeast Asia.
This initiative was created through a partnership between ADVANSA, a polyester manufacturer for which we distribute, and Plastic Bank, a company that collects marine plastic waste. We aim to contribute to local communities by paying fair compensation to collectors in low-income coastal communities as well as correcting inequality.
Contributing to soil conservation through sales of fully pasture-fed beef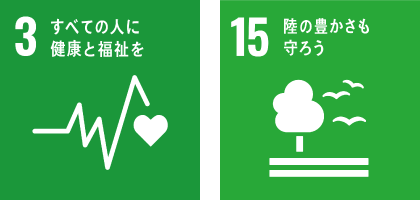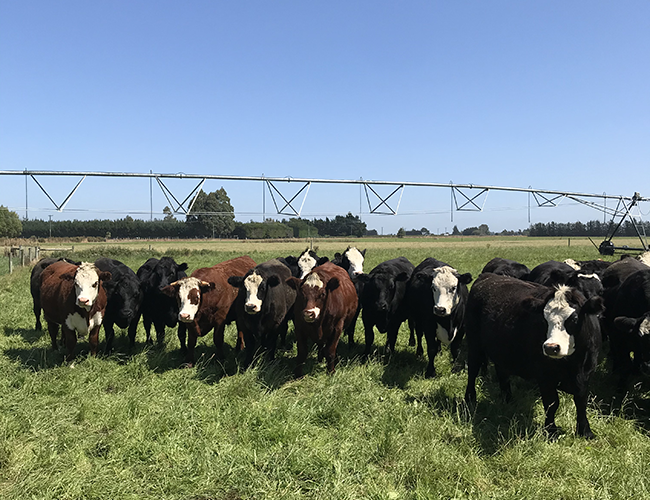 New Zealand is a livestock-producing country, and approximately 40% of its land is pastureland, making it an ideal environment for raising grass-fed cattle. In this blessed natural environment, cattle are raised on pastureland on high-quality and nutritious grass. Beef producers also commit to soil conservation to maintain the fattening environment. The beef we handle is produced from cattle that do not need growth hormones or antibiotics for preventive purposes (*2) and are raised stress-free on vast ranches, where they are raised with care from an animal welfare perspective.
Beef raised in this favorable natural environment is low in fat and rich in high-quality protein. By selling such fully pasture-fed beef to Japanese customers, we contribute to the health of consumers and the soil conservation initiatives recommended by the producers.
(*2) Such drugs are sometimes administered for disease-treatment purposes, but the beef is brought to market after a withdrawal period and it has been confirmed that there are no residues.
Conservation of fishery resources through the handling of MSC-certified fish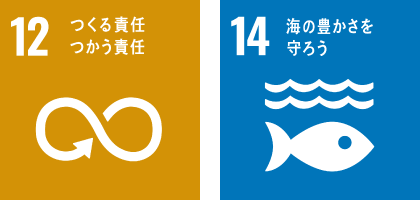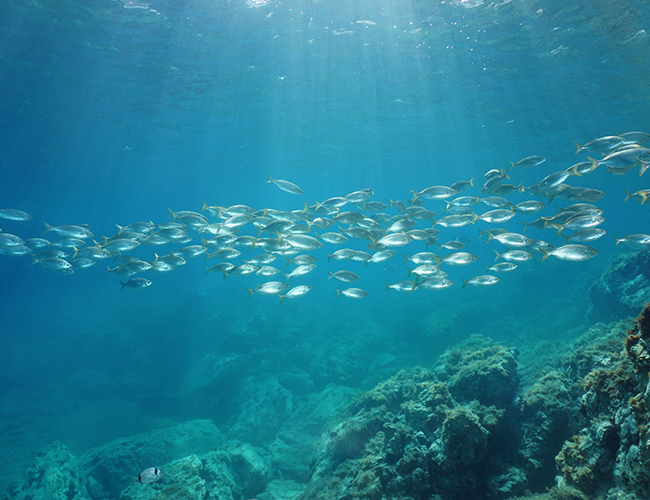 We have been certified by the Marine Stewardship Council (MSC), which has an assessment program for sustainable fishing that considers the protection of the natural environment and resources. MSC certification is granted only to fisheries that meet standards for resource management and environmental conservation, and to companies that properly manage the marine products landed in those fisheries. We have acquired "Certificate of Conformity (CoC)", which covers processing and distribution businesses, and aim to actively use certified marine products such as salmon, pollock, and wild shrimp.
Initiatives to build recycling-oriented businesses through cocoa cultivation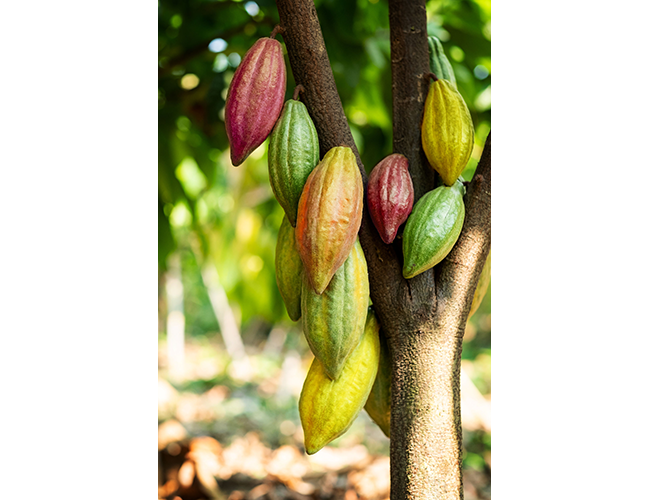 We provide guidance on cultivation methods to cacao farms in Southeast Asia in collaboration with confectionary manufacturers. The farmland was originally unsuited for cacao cultivation, but the soil has been improved and the land cleared. Now the growers are working on sustainable agriculture by using cultivation methods with minimal agrochemical use. This also contributes to securing income for local growers.
In addition, we are working to build a recycling-oriented business, undertaking initiatives to reduce waste by effectively using the residue produced during cacao beans processing.
Initiatives to reduce waste by effectively utilizing full-term placentas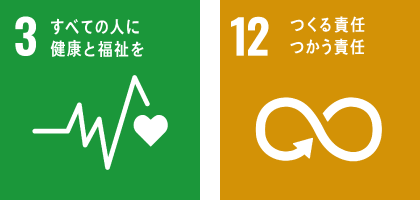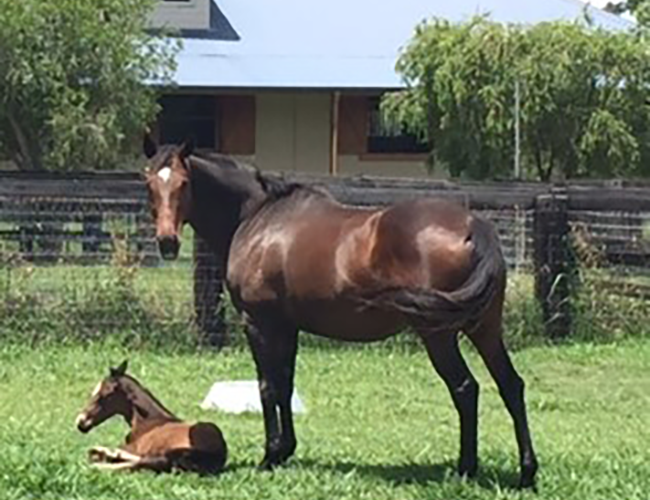 We make effective use of full-term placentas delivered after the birth of horses and pigs. Placentas are usually discarded, but we purchase them for reducing waste. Although some of the farms and ranches are on a small scale, we ensure a stable supply by installing freezers at collection sites, providing guidance on quality control and collection process, and conducting regular collections. Finally, our customers process the collected placentas into health foods and cosmetics, which supports to consumers' beauty and health.